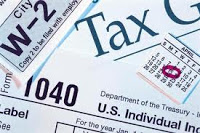 For the first time in many years the Homeowners Mortgage Interest Deduction is vulnerable. For many years it was always considered a "sacred cow".  That  is no longer the case. With the fiscal "cliff" approaching, everything is on the table.
If you want to do your part to help preserve this tax deduction, you need to contact your Congressman immediately.
You can do this by calling: 202-224-3121  anytime Monday-Friday 9am-6pm Eastern Time.
More information is at: http://realestate.aol.com/blog/2012/12/14/mortgage-interest-deduction-teetering-on-the-fiscal-cliff/
---