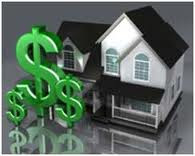 Do not fall for the false promise of riches with a
"Decline-In-Value" property tax adjustment- unless you plan to sell in less than three years!

 

The short-term adjustment will never

 

justify the longer-term costs.
If tax relief is granted,

 

you will lose all of your

Proposition 13 protections

.

 

It's those protections

 

that prevent your Property Taxes from being raised to more than 1.25% of your original Purchase Price!
Even if your property has lost value since your purchase date- it is unlikely that it

 

will stay that way! And as soon as your Property recovers its value, the assessor will be right there to

reappraise your home and lawfully collect a higher tax amount

! And you can also expect an annual re- visit with an annual reassessment- and a likely tax increase for as long as you own the house!
---