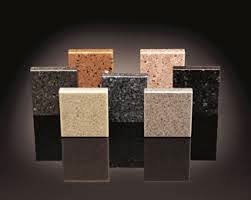 Is Your House "on Trend"?
Home fashions change as frequently as clothing trends. It's just more expensive to "keep up". But if you are renovating or remodeling any portion of your home, and if you ignore the direction that home design is headed, Buyers will call your house  "dated" even if you just finished remodeling.

So here are a few of the  most prominent changes in the direction of home design:

1] Open Kitchens totally integrated with the all of the      public living spaces, often located in the most central position and in view of the front entrance.

2] Forget Granite! Even though it is a fabulous material available in a multitude of colors & desgns it is yesterday's news for countertops! After 2 decades of occupying the top spot, granite has given way to Quartz. Engineered quartz has basicially all of the same desirable characteristics & properties as granite, and is also available in a variety of colors and designs.

3]The "Green" Effect- homes must feature energy efficient appliances and systems, and every kind of water saving device to be considered current.
Touchless faucets, solar energy, insulated glass, etc. Nothing is over-the-top!






---