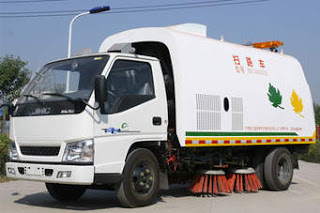 Is Your Street Being Cleaned by the City?
As part of Mayor Eric Garcetti's Clean Streets initiative, LA Sanitation drove all of LA's public streets and alleys (traveling over 22,000 miles!) and gave each block a "cleanliness score". 1 is clean, 2 is somewhat clean, and 3 is not clean.
This data has been aggregated into operational grids which helps LA Sanitation strategically deploy resources, such as a new dedicated Clean Streets clean-up crew. The map shows the average score within each grid. Red grids contain a lot of dirty streets while green grids contain mostly clean streets.
How clean is your street? Type in an address or click on a street to see how it fares.
www.cleanstreetsla.org/cleanstat/
---