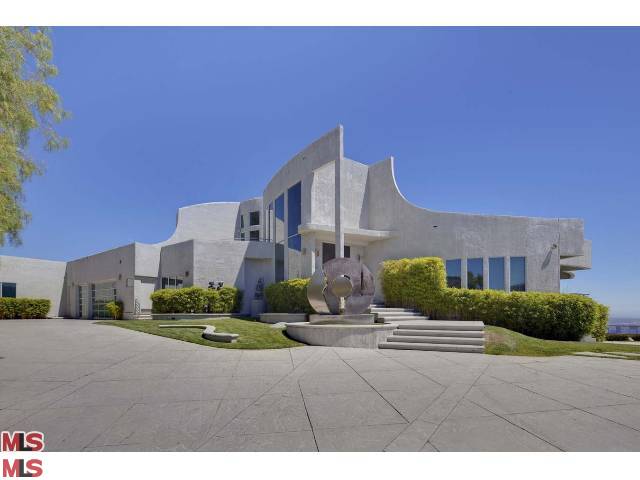 Los Angeles Developer of Celebrity Homes Arrested
The principals of the Woodbridge Group,  who were accused of bilking investors in a 1.3 Billion Dollar Ponzi scheme were arrested this week for alleged crimes including mail & wire fraud, violations of federal securities law, and other offenses.
Prosecutors said the Ponzi scheme was orchestrated from Woodbridge's offices throughout the United States, including in Sherman Oaks, where it is headquartered, and in Boca Raton, Fla., where it was previously headquartered.
High-pressure sales tactics were used to secure money for what were promised to be "low risk" and "conservative" investments, but in reality the funds were funneled to real estate owned by Shapiro, according to the U.S. attorney's office.
Woodbridge eventually became financially insolvent, the scheme began to unravel, and Shapiro in 2017 considering filing for bankruptcy, prosecutors said.
Still, he, Roseman and Acevedo continued to sell the fraudulent investments without telling investors Woodbridge was on the verge of collapse, according to the indictment. From October to December of 2017, they brought in more than $52 million in investor money before filing for Chapter 11 bankruptcy in December 2017.
Prosecutors said filing for bankruptcy caused investors to suffer substantial losses on their $1 billion in principal. At least 2,600 victims invested their retirement savings, totaling about $400 million.
The home [ pictured above] at One Electra Court in Mount Olympus, and "Owlwood" in Holmby Hills, a famous estate once owned by Sonny & Cher, were among the trophy properties ininvolved.
Shapiro siphoned off $35 million for his own benefit, according to prosecutors, spending $3.1 million for chartering private planes and travel, $6.7 million on a home, $2.6 million on home improvements, $1.8 million on personal income taxes, $1.4 million for his ex-wife, and more than $672,000 on luxury automobiles.
Roseman received $2.5 million for himself and Acevedo received $1.1 million, prosecutors said.
The Securities and Exchange Commission's previous enforcement action in 2017 was settled in January for a total of $1 billion in penalties and disgorgement of ill-gotten gains, the agency said. The defendants — Woodbridge, 281 related companies and Shapiro — did not admit or deny the allegations.
Woodbridge, according to the SEC, told investors it would use their money to make so-called hard money loans — a type of expensive, short-term loan that's secured by property and is often used by house flippers and other property developers. Instead, the SEC alleges, nearly all of the funds went directly into Shapiro's and Woodbridge's own projects.
The case has drawn attention because of some of the luxury properties owned by Woodbridge.  A document filed by Woodbridge in its 2017 bankruptcy case said the company, through limited liability companies, owned 138 properties ranging in value from $50,000 to $150 million. A Woodbridge representative said at the time that about 50 of those properties are in the Los Angeles area, and most of the rest in Colorado.
---