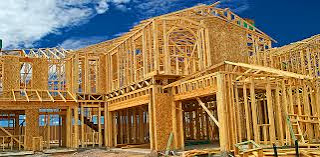 New Development Restrictions in Los Angeles
These new proposals will

impose further restrictions on the size of new home construction in Los Angeles.

There are a set of standards for the flats and a second set that applies to the hills. 

On July 14, 2016 the Planning Department staff presented the final recommendations to the Planning Commission.Although not finally approved yet, these  new policies may likely become law by the end of the year.

If you are you are planning a home addition or significant improvements to your property, you might want to get your permit approval right away before the new laws go into effect. 

If you are planning to Sell your property, and a key element to the market value is that your property merits further development, 
you might want to come to market right away so that your Buyer can get plan approval on his development plans before  the new laws go into effect.  The basic restrictions that could ill-affect your market value is the amount of square footage that will be permitted.

The link below will give you full information. The proposed law in its entirety is approx 180 pages.
http://preservation.lacity.org/http%3A/preservation.lacity.org/neighborhoodconservation/updates
---