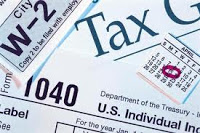 Saved by the Fiscal Cliff
The Mortgage Interest Deduction remains unchanged despite all of the financial haggling during the fiscal cliff negotiations. The National Association of Realtors played a large role to retain this tax deduction.
Anyone who took the time to contact their representatives in Congress also made a valuable contribution to this effort.
So you may still "write-off " interest on the first million dollars of debt incurred to acquire a principal residence. You may also deduct interest for the first $100,000 of home equity debt.
If you want to read more about it try this link for some detailed information:
http://taxes.about.com/od/deductionscredits/a/MortgageDeduct_2.htm
---