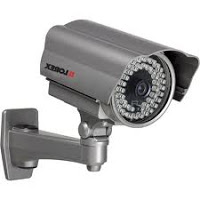 Small Luxuries Make Huge Impressions
If you want to impress your Buyers when you go to sell your house, there are a number of things you can do at a relatively low cost that will make your listing stand out.


You can install a 4-camera video surveillance system for well under $3000. Then you can display a  monitor inside your home and leave it on for all showings.


A back-up power generator – although not as commanding a visual as a video monitor –is another fabulous amenity to offer your Buyer.  In Los Angeles, where power outtages are quite frequent, this is a  particularly significant feature to offer at a relatively low cost.


And what to do about the kitchen? With the huge proliferation of extraordinarily costly appliances seen regularly at many homes, what can you do to make your home distinctive? 
How about a built-in espresso machine? Depending on the manufacturer, prices start around $900. Not bad for a luxurious amenity not found in many multi-million dollar homes.
---