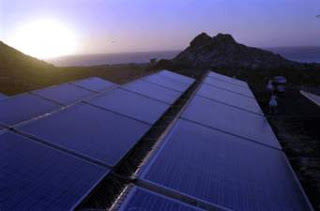 Solar Energy Financing Can become a Seller's Problem
There are numerous opportunities to receive government-supported financing when purchasing a Solar Energy system for your property. 
The most common programs are called "PACE"  & "HERO".

And they benefit many homeowners.

 However,  if you have plans to Sell in the foreseeable future, while that financing still exists as a lien on your property, your new Buyer may have difficulties obtaining financing.

The specific explanation is far too detailed to include here, but I will send you a document that explains all of the ramifications of this program that you should consider if you have thoughts of becoming a Seller and participating in one of these programs. Just send an email to ElayneToday@aol.com  and mention Solar Energy info.
---