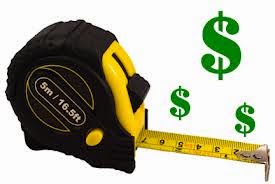 There's NO Simple Formula!
Don't be misled by price per square foot calculations. 
That is
not an accurate measure of property value. 
The only correct method is to calculate 
the value of the lot plus 
the value of the" improvements" 
[aka house, guest house, tennis court,
garage, motor court, gated, etc]. 
Price per square foot ignores critical factors like the existence – or non-existence of a View, Pool, Flat Yard, Privacy, etc. It also does not include any price adjustments  for the condition of the property: Newly Built, Recently Updated, Older but Livable, or in need of Total Renovation.  
It also does not consider at all the

Quality

of appliances, fixtures, material, or the  

Desirability

of the design.
But  the most critical factor that is

not included

is :

the value of the LAND

and

the size of the lot.
 In other words, 
Price per Square Foot measures only one thing: 
the  size of the actual living space . 
And that is only one of many factors that determine value.
---