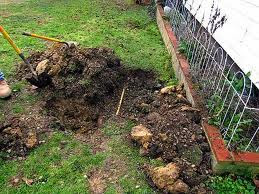 Warning Notice: Call 811!
Spring Landscaping Season is here- But before you dig into any new areas on your lot, call your local gas company at 811.


They will come out- 2 business days required- and verifiy the location of any potential gas lines on the property. At NO COST to you!


You need to know that gas lines could be anywhere on the property, and often only inches below the surface. Protect yourself & your neighbors with this simple procedure.


And certainly if you are planning any home improvements that involve any excavation, this should be your first call!
---