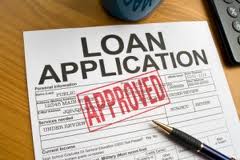 Watch Your Step During the Loan Process
If you are a Buyer in the process of applying for a Loan,
You need to watch your own financial moves very carefully
or you will hurt your own chances of getting the Loan you deserve.
1 ]

 

Don't Apply for New Credit or

 

Open any New Accounts.
    

If a new potential creditor "pulls" your credit report, you lose
    

points immediately from your credit score.
2]

 

Don't Pay Off Collections or "Charge-Offs".
      

If you want to pay off old accounts, do it thru escrow.
3]

 

Don't Max Out Your Credit Cards
Keep your balances below 30% of their limit during the loan process.
4]

 

Don't Close Credit Card Accounts
That could create the appearance that your debt ratio has gone up, 
      

and it could affect your credit score.
5]

 

Don't Consolidate Your Debt on One or Two Cards
That will appear that you have "maxed out" a card and your
6] Don't Raise Any "Red Flags" with the Credit Scoring System.
That would include co-signing a Loan, or changing your name
        

or address on an account that is monitored by the Credit Bureaus.
---