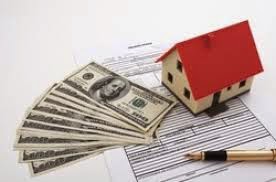 What About Pent-Up Demand?
Sellers- when determining the current market value for your home, and Buyers- when anticipating how much you might have to pay to acquire the home of your choice-

don't forget to factor in "Pent-Up Demand".
Many desirable neighborhoods do not offer multiple homes that are alike in size, condition and features. 
So, for example,  if a small property with a pool & view becomes available when in the recent past only large homes were available in that same area, 
you need to consider how many Buyers have been waiting for that type of home  in that specific neighborhood when assessing Fair Market 
Value.
How do you know about "Pent-up Demand" ?  
Actually, you don't !
 Unless you are a Realtor who Lists homes and Sells homes in that 
neighborhood on an ongoing basis, week-in and week-out! 
If the last property like that- even if it was a year ago- had multiple offers, that could be an indication. If tons of people flocked to the first open house, that is another sign- but not entirely reliable. Only a local Realtor who receives calls weekly  from Buyers  and other agents looking for a specific type of property, could possibly assess the value of "pent-up demand".
Particularly in times of low inventory, the phenomenon of "pent-up demand" can greatly affect the market value of your property.

Or, if you are a Buyer, this unknown demand factor could create a much higher price for a current new listing than the last comparable home sold that was like that. 
---