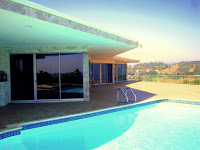 Why Hasn't 123 Main Street SOLD?
The answer to that question is always the same:
 The Seller has not received an offer he is willing to accept.

But why?  Here are the main reasons why a property does not Sell :
         
  1] Unrealistic Price  Expectations
         Even if you think the price is similar to other area homes that have Sold, 
         there are probably differences you are overlooking. 
         All  the same features?  Is the style the same? Is the view the same? 

  2] Difficult to Show 
         When  tenants are involved, this can be a major obstacle. 
         Negotiating [$$] with tenants  to co-operate is wise..  
        But if you- or your Realtor- is the issue, you need to change.

  3] Shows Poorly
         Many wonderful properties  are ignored. Then the Seller moves out,
         &  the house is empty.  And it sells right away!  Ever  see that happen?  
         Any property that is dirty, cluttered, or not staged properly will suffer 
         either a lower price or no offers.  
         There are too many competing homes  in "showroom"  condition.  
         Buyers truly cannot visualize.  They only pay for what they see.
         You need to present well  to get your proper value.

  4] Location Defect

           If you're on a busy corner,   geological problems,  huge utility poles, 
          neighborhood noise issues, etc. these are matters no property owner 
          can solve or ignore. You need to reduce the price accordingly to 
          create incentive for a Buyer to ignore defects that cannot be changed.
    5] Ineffective Marketing
             
            If the Marketing Program created for your property failed to reach 
            the  potential Buyer pool, then you might have  hired the wrong Realtor.
            A local area specialist, a Realtor who has consistently Sold properties 
            in your neighborhood, is usually a good choice.
          
---