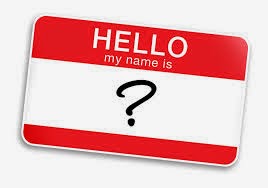 Why is the Buyer's Name such an Issue?
The very first line that needs to be filled in on every Offer to Purchase is the Name of the individual or entity who is making the offer.

So why is this such a big deal- and why am I writing about it here?

Because this single piece of information is of principal importance if you want your offer accepted! The name[s] of the Buyer must be exactly the same as the name[s] of the accountholder on the documents you use to present verification of funds.

If they do not match exactly you have an EMPTY offer. NO Seller accepts – or typically will not even negotiate- an empty offer.

If all of your funds are held jointly by you and your spouse, your spouse must be named as a buyer.
If all of the funds you are using are held in a business account, under a business name- that business must be named as a Buyer.

If there is more than one buyer, it is acceptable for all of the verifications to come from just one of the named Buyers. But  the opposite is not true. Every name on the account must be named as a Buyer.

And if the Buyer is an entity, trust, corp, LLC, you need to supply the documents that verify who is the legal signature for that entity.

This is standard  business practice in properly conducted real estate transactions. So organize the names on your  accounts and the named buyers to be exactly the same before you write your offer.
---